Google + Wedding Guru, Michelle Rago = Google for Weddings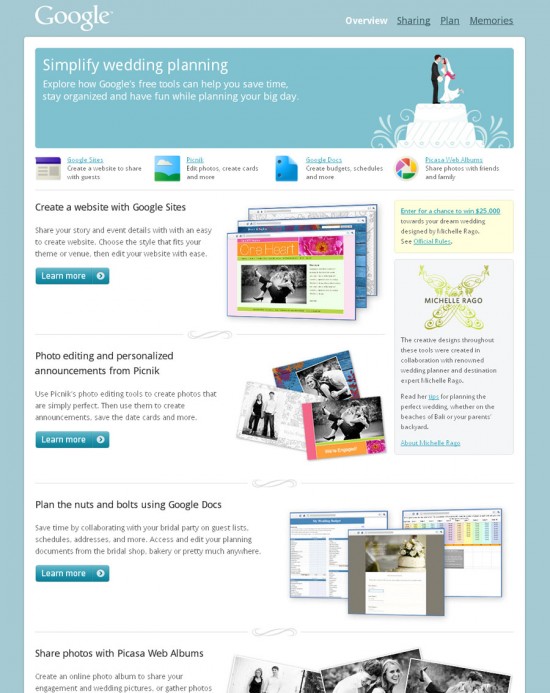 Today Google posted on their blog about their new release: Google For Weddings. Anyone who's been following Google in recent years knows that they have been getting involved in all sorts of projects from eBooks to Art to 3D Models. And now, it seems, they are going to help you plan your wedding. How? – you may ask. Well, with wedding tools and wedding templates.
Say you want to make a website, you can use Google Sites, but now you'll have a bunch of new templates specifically designed for weddings. Say you want to create an invitation list with all the addresses, you can use a ready made form, which you can then email to be filled in by anyone you wish to invite. Other tools include: seating chart, music list, and a budget planner. You can also use Piknik to help design professional looking announcements, thank you cards, etc. It's all there for you, together with wedding tips by Michelle Rago, who has recently collaborated on wedding projects with a number of big names like Style Me Pretty and the Wedding Salon.
In essence, most of it isn't anything new. What's new here is the central location, wedding focused features and a more user friendly interface.
Happy Planning!