Photos and article by Glatt & Art Photography, Brooklyn, NY.
---
The November 6th wedding of Marina and Alex at the Jewish Center of Manhattan Beach may have seemed like an ordinary Orthodox wedding, but in truth was anything but that.
The two met in February of this year at a Shabbaton for Russian speaking Jews, an annual event jointly organized by Chamah Organization, Lubavitch Youth Organization, and Bris Avrohom. The 2011 Shabbaton, which attracted 700 people at various stages of observance, was an inspiring event permeated with warmth and emotion. Numerous guest lecturers from around the country shared their Divrei Torah and Chizuk; many of the attendants were moved to tears. A special performance by Avrohom Fried electrified the audience.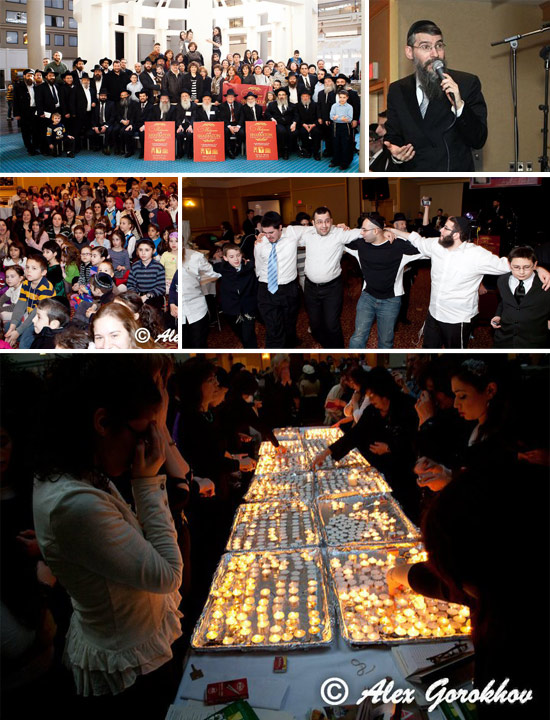 A few years prior, Marina, who lives in Staten Island, got involved with a local Jewish-Russian Learning Center, run by Rabbi Eli Kogan, while Alex, who resides in New Jersey, traveled to Israel to study in the Mayanot Yeshiva in Jerusalem and later attended Bris Avrohom. Judaism was continuously playing a more central role in their lives. It was at the Chamah Shabbaton that their indivdual paths crossed and since then became permanently intertwined.
Venue: Manhattan Beach Jewish Center
Catering: New York Kosher Caterers
Photography: Glatt & Art
Music: Rambam Orchestra