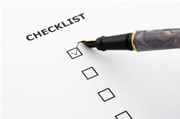 Many, if not most, Jewish orthodox circles adopt the FLOP system to divide the major wedding costs among the two sides and make it clear who pays for what. Simply put, in this method, the groom's side, in addition to personal expenses, will be responsible for Flowers, Liquor, the Orchestra, and the Photographer / Videographer, while the bride's side will take care of the Venue and Catering.
Less common, but nevertheless not unusual, is the FLOPS option, where the chosson's side also takes care of the Sheitel for the kallah.
If you decided to use FLOP, get this simple FLOP wedding checklist. If you are still not decided on how to split the expenses, read these notes on splitting your wedding costs. If you already made up your mind, feel free to speak it below, in the comments!