Tuesday, November 30th, Kleinfeld will hold its anniversary Blowout Sale.
Starting at 3:00 p.m. – Doors close at 7:00 p.m.
No appointment necessary – First Come, First Served. (Only one additional guest per bride can accompany)
Gowns starting at $799
Veils & Headpieces starting at $99
Bridal Shoes starting at $19.99
Save up to 70% on select sample bridal gowns, headpieces, veils and accessories from top bridal designers at Kleinfeld's Anniversary Blow Out Sale!
Offering the BIGGEST discount ever! Take an additional 25% off already marked down prices. No regular priced mechandise will be shown. Sample gowns only! Cash/Credit Card and Carry!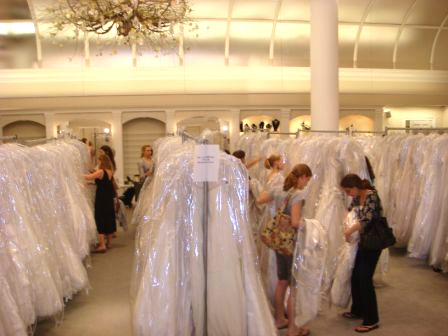 Last year over 300 brides attended the Kleinfeld sale event.