Yael at Culinary Kosher shared wonderful pictures of an engagement party (vort) held at home. These photos beautifully illustrate how a space – in these photos a large living room – can be turned into an elegant venue for a vort. Simple and classy food displays, enticing dessert tables, and charming salad-bar stands can be achieved with almost any flat surface. There's no one way to set it all up, but when the elements are harmonized together, the overall effect is delightful.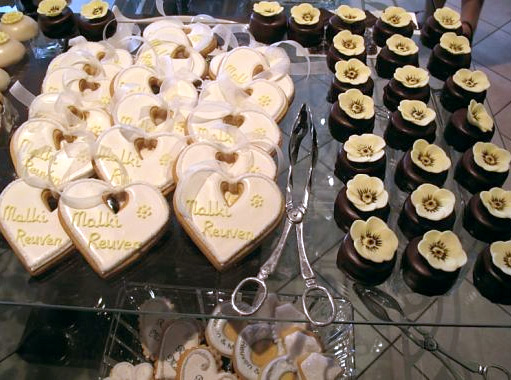 Personalized elements will give your set up an extra measure of put-togetherness and attentiveness to detail. There are many ways to personalize. It does not necessarily have to be the food. It may be personalized napkins, cards, or any other accessories.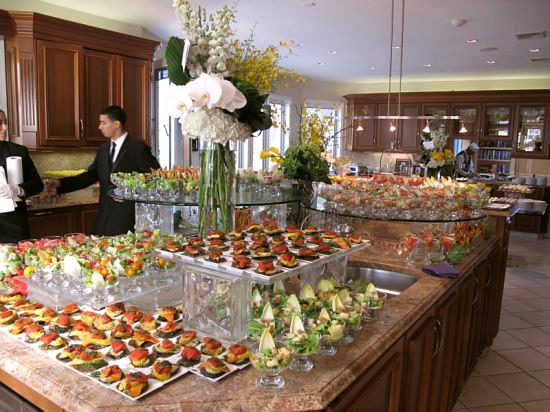 Individual salad cups and individual portions in general are definitely an extra effort but sure add to the sense of elegance. And another note: even if you're hosting a party at home, don't skimp on the wait-staff. A waiter is not as expensive as you may think, and will alleviate much of the burden and will also help maintain a state of cleanliness throughout the evening.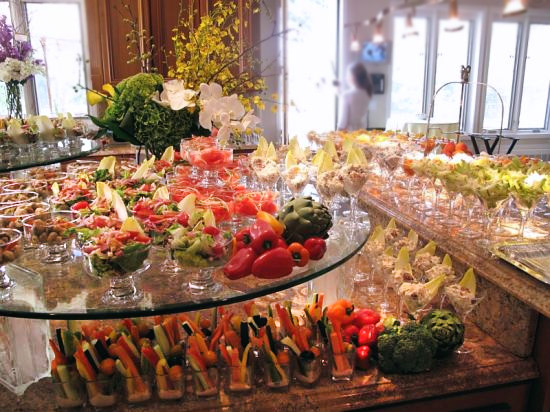 Levels – not only maximize space but more importantly heighten (pun intended) the feeling of order and harmony amongst the displayed foods.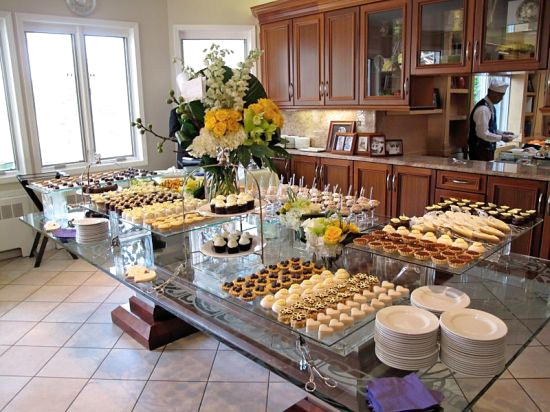 You can never have too many mini-desserts! (Don't ask your dietitian.)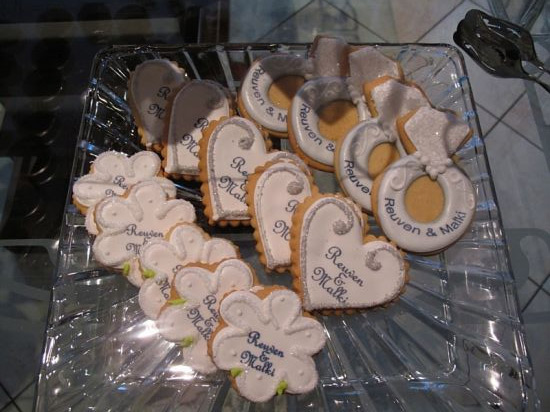 If you have recently hosted a simcha and would like to share with us your planning process and ideas (and of course, pictures!) please email us to team@chossonandkallah.com. We'd love to hear from you!